A warm welcome
to Gohrisch in Saxon Switzerland
Gohrisch is situated in the middle of the Elbsandsteingebirge (Elbe Sandstone Mountains) and is an ideal base for touring the area by hiking, climbing and even biking. Fortress Königstein, Lilienstein and Bastei are just few examples of the uncountable excursions you can experience by hiking, starting right here from your holiday flat.
And a trip to the state capital Dresden is to recommend as well. Many sights and museums are to be visited in this city of art and culture.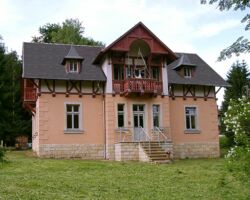 Contact
Ferienwohnung Leonhardi
Pladerbergstr. 40
D-01824 Kurort Gohrisch